About Mike and POSITIVE SHOOTING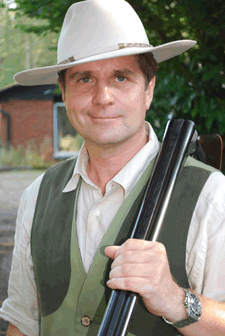 Hi and welcome to POSITIVESHOOTING. I'm Mike Yardley and I've been shooting and studying it for over 40 years - ouch! I love the sport be it with shotguns, rifles, pistols, or airguns. I'm delighted you've found this website and I really hope you find it useful. The goal is to get as many people into the sport as possible and to get them shooting as well as possible - maximising all their potential.
Please like our facebook page and join our debates. You can also ask any shooting questions you want on there and i'll do my best to answer them.
Also please visit our shop and don't forget to sign up for our free monthly e-newsletter.
Thank you for your support. Safe shooting.
Mike Yardley
Michael Yardley was born in Denmark and educated in England, Switzerland and the US. He has a psychology degree from London University, conducted post-graduate research into direct action and terrorism at the LSE, and is also a graduate of the Royal Military Academy Sandhurst.
Michael is well known as a sporting journalist, shooting instructor, and hunter and has written and broadcast extensively on all aspects of guns and their use.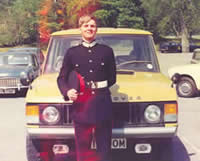 His articles (2000+) have appeared in many journals as well as in the national press. He has appeared as an expert witness in cases which relate to firearms and firearms safety. He is a founding fellow of the Association of Professional Shooting Instructors, and has formal instructing qualifications from a variety of other bodies including the British CPSA, BFSS, NRA and NSRA.

Michael began competitive shooting with 11th County of London HG Btn. Rifle Club. He won 'Colours' for shooting as a member of the shotgun and pistol teams of the Royal Military Academy Sandhust (being a member of the winning GB IMAGE match team in 1980). He has been a special advisor to the Police Federation, and others, civil and military. He has shot for sport for more than 40 years and hunted birds and larger game on four continents (making more than twenty safaris to Africa hunting both dangerous and plains game). He is a multiple county clay pigeon shooting  champion, British Side by Side Champion 2004, and, has won hundreds of 'High Guns' in open competition with his faithful Beretta 303 semi-automatic and Lyalvale (Express) cartridges. He is listed one of The Field's 'Top Shots.' He retired from the press competition at the CLA Game Fair after winning it three times.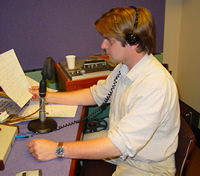 As well as his shooting activities he has written books on other subjects including an account of the independent Polish trade union Solidarity, a biography of T.E.Lawrence (Lawrence of Arabia), and a history of the Royal Military Academy Sanhurst itself. He is a contributing author and 'Special Researcher' to the Oxford History of the British Army (in which he wrote the concluding chapter and essays on the army in Northern Ireland and the SAS). He is also a frequent broadcaster and has made and presented documentaries for the BBC on 'The Media and the Monarchy,' 'Kill one: frighten Ten Thousand (a History of Terrorism),' and philosophical doubt. He has also been involved as a specialist ballistic consultant, and presenter, in many productions for various TV companies including the Discovery and History Channels. He has re-enacted on location worldwide the death of the Red Baron, the Trojan Horse incident from ancient history, and some of the most infamous assassinations, including those of JFK, RFK and Abe Lincoln.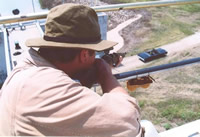 Michael has worked a photojournalist and war reporter in Syria, Lebanon, Albania/Kosovo, Africa, and Afghanistan. He was seized off the street in Beirut in 1982 (before Terry Waite and John McCarthy) but released shortly afterwards having befriended one of his captors. In 1986 he made 3 clandestine crossings into Afghanistan with the Mujahedin putting his cameras aside and working as a medic on one mission with a group called NIIFA. In the late 1990s, he ran aid convoys to Kosovan Refugees in Albania and on the Albanian/Kosovo border. The charity he co-founded, 'Just Help,' was honoured for this work which took 300 tons of relief to desperately needy people.
For more on Mike see this auto-biographical article