Shooting History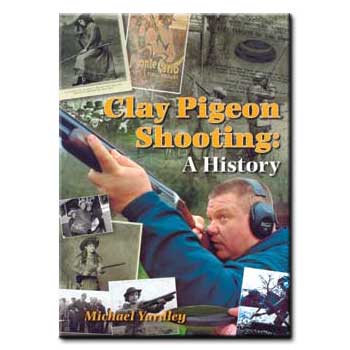 James Yardley writes, my dad Mike has spent years researching shooting's history and few rival his knowledge and expertise. He wrote this book on clay pigeon history which took four years of work. He has also written much on the history of guns and the history of game shooting (see the BASC Guide to Shooting Game).
Recently, he has been a prominent defender of shooting in the media, fighting against the heavy bias shooting often faces. He campaigned strongly against the 1997 firearms ban. He also stood in the 1997 election representing the Sportsman Alliance party in Putney where he helped to oust the sitting MP David Mellor.
Mike continues to be regularly interviewed for radio and television and has recently been a guest on the Jeremy Vine show BBC Radio 2 several times.
SHOOTING: THE SPORT: THE FACTS
Clay Pigeon Shooting History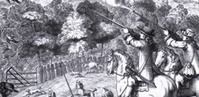 'Shooting Flying' arrived in Britain in the 17th century (probably with the courtiers of Charles II returning from their exile in France). Previously, birds were shot sitting or perching. Fashionable sportsmen began to shoot their quarry flying. The first mention is in Richard Blome's The Gentleman's Recreation a sporting encyclopaedia of 1686. Read More

As all those who were not asleep in physics should remember: for every action there is an equal and opposite reaction (Newton's Third Law of Motion). Considered simply, recoil is the motion of a firearm in the opposite direction to that of its projectile. It is affected by the weight of the gun, the weight of the projectile, and, most notably, by muzzle velocity. Read More
The Early History of the Cartridge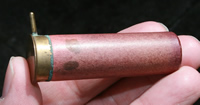 Early cartridges—the word comes from the French cartouche — or Italian cartoccio or cartuccia— were no more than charges of powder boxed or wrapped individually to speed up the process of loading. In the latter case, these might be made of paper—hence the modern term cartridge paper—linen or other materials which might also be greased or waxed to improve weather resistance. Read More
Early Targets, Competitions and Clay Pigeons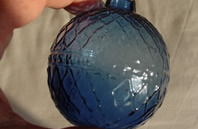 Potatoes and all manner of other objects have been used as inanimate moving targets (one famous Victorian shooting match involved cricket balls launched by a fast bowler) but the most direct ancestor of the modern clay pigeon is the glass ball target. It was probably invented in England but popularised and refined in America by Charlie Portlock of Boston, who introduced the first glass ball targets in the U.S.A. in 1866. Read More
A Brief History of the Sporting Gun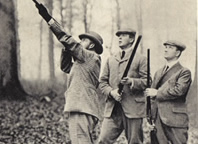 During the early 1600s, dedicated fowling pieces began to be made in some quantity in England. Both short and long types evolved. The distinctive feature of the long fowler, as one might guess, was its extremely long barrel (anything up to seven feet in length). These guns were made in a variety of bore sizes and appear to have been the gun of choice for wildfowling at longer ranges. It being common fallacy of the era that ultimate range and length of barrel were synonymous. Read More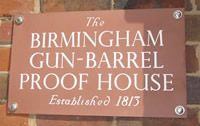 The Birmingham Proof House is a unique national treasure. For anyone with an interest in the history and technology of firearms it is a place that simply must be visited (like the Tojhusmuseet in Copenhagen or the Royal Armouries at Leeds). It is not only a working proof house, but several museums, a centre of research and development and, not least, a most significant piece of British industrial, military and sporting history. Read More