Cartridges For Game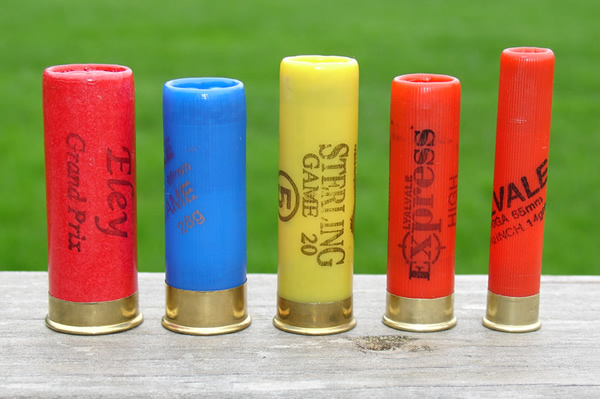 You must have confidence in your cartridge as you must in your gun. It is all important when game shooting. For this reason, I think it pays to pay a little extra for a premium load. A game cartridge wants to be quick (but not at the cost of excess recoil). It wants to be clean burning. For driven shooting an ounce of shot is quite enough (but if 1/16 or 1/8 extra makes you happy use it). Pellet size starts to become really important on larger birds and birds at longer range. I shot wild Guinea Fowl in Africa recently and found a real difference between 5s and 3s (the latter being much more efficient). That said, an ounce of 7s will bring down most British pheasants beautifully. My advice would be to use 6s for most situations and 4s for really high stuff. It also sensible to opt for a heavier payload cartridge in the latter circumstance, 1 1/8 or even 1 1/4oz. Let me end on these thoughts. Sort the gun out methodically, choke it sensibly,  find a couple of standard loads and a heavier one which you trust. Cut the clutter. Kill the birds.
Cartridges for game shooting
For formal driven shooting. I would recommend 1 or 1 1/16 ounce 12 bore loads for pheasant at modest to medium ranges.  Ideal shot size would be 6 or 7, although some people feel more confident with 5 shot. For really high birds, such as those sometimes seen in the West Country, I would prefer a slightly bigger payload: 1 1/8oz. or even 1 1/4oz.  My favourite 20 bore load for pheasant is 1 ounce of 7 shot in a 2 3/4" (70mm) case. Most people find recoil less of a problem when game shooting because of the adrenaline factor and may therefore choose a high performance cartridge without ill effect (although I tend to use inexpensive cartridges by choice for clay shooting, I usually advocate buying a premium cartridge for game). If recoil is a problem, do not despair, modern light game loads are very efficient. I would always recommend using cartridges with a low bar figure in older guns.
Recommended pellet sizes (lead unless stated) for game shooting
Decoying pigeon: 6 or 7.
Snipe: 7 1/2, 8.
Woodcock: 6, 7
Partridge: 6, 7
Duck (foreshore): 4 (long range, bismuth and tungsten), 5 (bismuth and tungsten), 3 or 4 (steel and tin)
Duck (flighting inland): 5 or 6 (bismuth and tungsten), 4 or 5 (steel and tin)
Rabbits: 5 or 6
Hares: 4 or 5
Non-toxic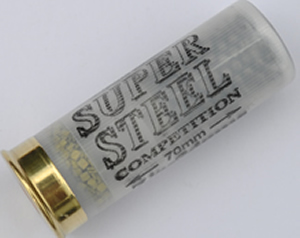 It is now mandatory that you use non-toxic cartridges over wetlands and 300 or so sites of Special Scientific Interest. There are various products on offer:- tungsten polymers, tungsten iron, bismuth, tin and steel are the main contenders. Tungsten based shot shells such as Tungsten Matrix from Gamebore and Hevishot from Express perform exceedingly well (sometimes better than lead) in modern guns but are very pricey. Bismuth, marketed by Eley, is a metal much like lead save for toxicity. It also performs very well and may be obtained with a felt wad if required. Cost is much more than lead. Steel and tin (now going out of fashion) are lighter than lead and reduce the range at which birds may be shot. Because they are fast out of the muzzle they also reduce the minimum range. Their window of opportunity is about 20-35 yards – stay within that zone and you will bring the ducks down effectively. Steel is the cheapest of all the alternatives and will probably be the main alternative to lead in the future. It is also suitable for clay shooting, but I find the felt recoil signature sharper than with conventional cartridges – nevertheless someone has already managed to shoot 600 straight (no error) in a skeet competition.