Chokes for Clay shooting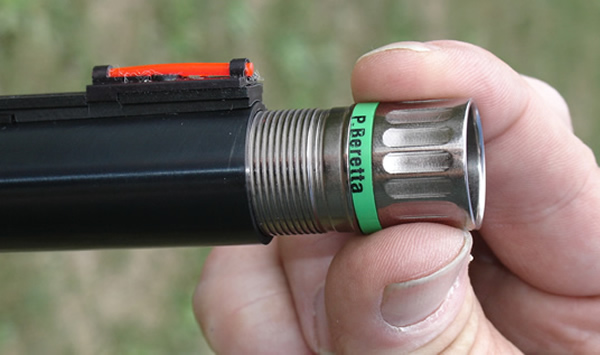 Get a group of shooters in conversation and you will get all sorts of different opinions concerning choke. The advent of the multi-choke, which has been about since the 1860s but was popularised by Winchester and Perazzi  a generation or so ago, can create too many choices. My approach has always been to keep it simple. For sporting shooting, I only ever use two chokes in my semi-auto, light-full (95% of targets) and cylinder (occasionally when an unusual bird or rabbit is presented at very close range).
I would advise most, however, to stick to quarter and half for sporting, or half and half, and to keep all their concentration on the target. Tight chokes tell the experienced shot where he (or she) is missing. More open constrictions may be a little more forgiving. Always bear in mind, though, that whatever small ballistic advantage might be bought by changing a choke may be offset by the distraction of worrying about muzzle constriction too much. This said, I do find that some chokes seem to suit some guns better than others. By trial and error you can find what suits you and your gun best. This experimenting should be done when there is no pressure on you – not in competition.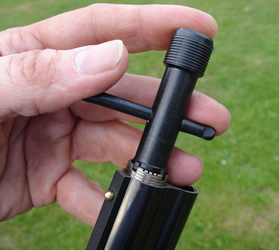 This is also where multi-chokes really come into their own. You don't need a gunsmith, you can experiment to your heart's content just by changing a tube. You may find that quarter, quarter or three-quarters and three-quarters works for you at sporting, or something else. For skeet, my starting point would be improved and half, or, again, quarter and half. For trap, three-quarters and full is hard to beat for DTL. Some people prefer something a little more open in the first barrel (not me). For international trap disciplines most prefer tight chokes. Multi-chokes allow you to fine tune your gun.
Finally, remember that pattern density and quality is a function not just of nominal choke constriction, but of constriction relative to bore diameter (barrels may vary significantly in their internal dimensions), barrel material and finish, bore and forcing cone geometry, and not least, the cartridge and all itsvariables – wad, shot type, powder, primer etc. You will get very different results with different cartridges passing through the same barrel/choke. If you're really serious, you must experiment at the plates noting what percentage your choke/gun/cartridge combination actually achieves. Create a simple plan based on this practical research. Stick to it.