Equipment and Clothes For Clay Shooting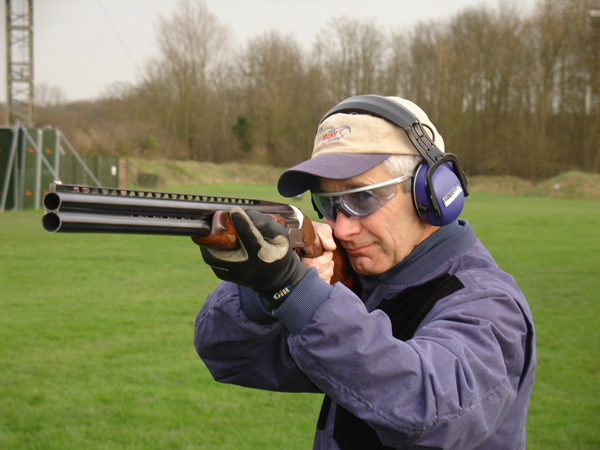 Clay shooting accessories... You will find some basic items available from our shop
Once you have bought a good clay gun, there is some additional kit which is essential, and some which will come in very handy. On the essential front, buy ear protection which you find comfortable. You MUST wear ear protection at all times when shooting. It is hard to advise on the best type of ear protection, it must suit you and meet the relevant British, and/or, international standards such as the ones from our shop. If in doubt, take professional advice and you may wish to involve a hearing specialist (start with your doctor). If you do not wear hearing protection YOU WILL go deaf or develop tinnitus – constant ringing in the ears.
Similarly you MUST wear eye protection (which is now a requirement in CPSA registered competition). You must make sure that the protective spectacles you buy are impact resistant. And, you must make sure the lenses suit shooting – in particular, they must not be too small. The ones from our shop are great value and meet all these requirements. There are a number of dedicated shooting glasses available. The bridge of the frame must be appropriate for shooting. You need to be looking through the central area of the lens when your head is in a shooting position on the stock – the spectacles must not sit too low on the nose. There is also the issue of side protection to be considered – many accidents have occurred which might have been prevented by suitable side protectors on the spectacle frame.
Head protection is another consideration. I wear a hat at all times now when shooting. I might also add for the record, that I ALWAYS wear ear protection, though it may not be visible in photographs. Baseball style caps are very popular for clay shooting and allow muff type hearing protectors to be worn too. Some do not offer much protection to the top of the head though.
A shooting vest is a must for clay shooters, and it must offer glitch free mounting and unrestricted movement. A shooting jacket for bad – cold/wet – weather will also be extremely useful (as may a set of lightweight waterproofs). I often wear gloves when shooting. My advice is to buy thin leather ones of the highest quality – they are a good investment.
You will also need a cartridge bag of some sort, and, an equipment bag that can include all your kit when you are going to major shoots. I have a number of hard spectacle cases to accommodate various shooting glasses – the hinged hard cases make them all easily available. You will want a quality slip for your gun, and a hard case for transport too. If you intend to fly with your gun, make sure it is a lockable design.