Shooting Dress Code: Equipment and Clothes For Game Shooting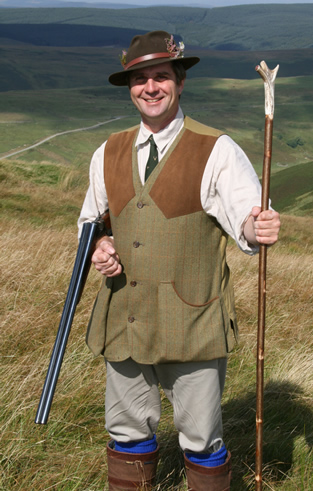 Shooting is a traditional sport and it has a dress code, but there is plenty of room for style and individuality. Most Guns – as we call ourselves - wear a tweed jacket of some description and tweed breeks. These days plus-twos are in shooting fashion, they usually stop a couple of inches below the knees. Any longer and you risk being taken for a 1920s golfer.

The matching tweed waistcoat that Guns once wore has generally been replaced by a jumper or, in some cases, a fleece. Your tweed coat or jacket need not exactly match the breeks, though you may think it better that it does. My own preference is to wear a shooting vest – because of the free-er arm movement whenever possible.

As for shirts, you can't go wrong with a Tattersall pattern. Natural fibres of course. Ties – and you should wear one on a formal day - and the long stockings that go with plus twos are areas for self expression, as, indeed, are hats. I like a trilby, most prefer a cap.
As for your hands – gloves can be useful – buy the best dedicated shooting gloves you can afford.
You will also need a cartridge bag of some sort, and, an equipment bag that can include all your kit when you are going to major shoots. On the essential front, buy ear protection which you find comfortable. You MUST wear ear protection at all times when shooting.