Have Guns Will Travel - Part 2 Taking Guns Abroad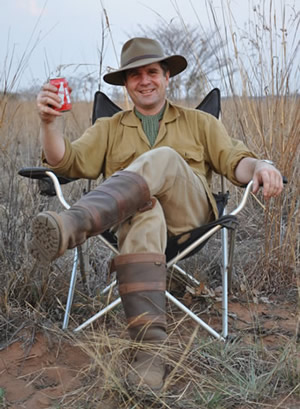 Travelling abroad with guns is usually a pretty tiresome experience, but it has thrown up a few happy memories for me. I can remember years ago coming back from a posting on what was then the inner German border with my personal sporting firearms in the boot of an old Saint style Volvo P1800. Crossing back by sea, I was pulled over by UK customs immediately on exiting the ferry and before I could make a declaration. I told the nearest official: "I think I should tell you that I have a pistol and some other weapons in the back before you look" "Have you any tobacco or alcohol?" "No, but I have a 9mm pistol, a shotgun, and a 7.62mm rifle" "Are you sure you don't have any tobacco or alcohol" "Quite sure. Don't you want to see the guns or the licenses?" "No" "But surely I should declare them to someone" I was waived on. I suppose I looked and sounded military – my passport in those days said 'Government Service', but the official mind works in strange ways.

Then, there was the time in South Africa when I arrived by air with a shotgun, a .300 Win Mag and a .416. As readers who have done Africa will be well aware, there is quite an efficient police office at Joburg airport, and, usually, if one has filled out the multiple SAPS forms, has one's UK license, a letter of invitation and a copy of the PH's license etc., it all goes pretty smoothly. Not this time. The sergeant on duty looked at me sternly and said: "The .416 rifle" "Yes, the Rigby .416, it's for big game." "This rifle has been banned, you cannot bring it into this country" "What? When did this happen" "It is illegal you will have to leave it here" "But, this is ridiculous, I didn't know the .416 had been banned in RSA – I have all the correct papers." Then, just as my heart was sinking, I heard laughter and saw my PH collapsing in mirth from his hiding place behind a wall – the bugger had tipped the wink to the policeman. The .416 hadn't been banned, it was a practical joke. It worked, he'd got me!

The US can be quite a difficult country to take guns to, but one way around the complex bureaucracy is (or was) to take a gun made before 1898 – which under federal law does not require an import license as it qualifies as an antique. So, I once took an old W&C Scott 12 bore pigeon gun, a modern sidelock in conception, but made in the early 1890s. After the yellow line routine at immigration, I got to customs and went up to a rather po-faced gent and noted: "I have to declare that I have an antique gun" He looked pretty unhappy and barked brusquely "Open the case" Then he gazed upon its contents "You cannot bring this into the United States" "I believe I can because it is an antique made before 1898" "Can you prove this?" "Well, I have the original receipt, will that do?" and produced a copper plate original document from Premier Gun Works Birmingham. He perused this and then shouted to a colleague "Hey, Fred...come and look at this!" It was all smiles and handshakes after that.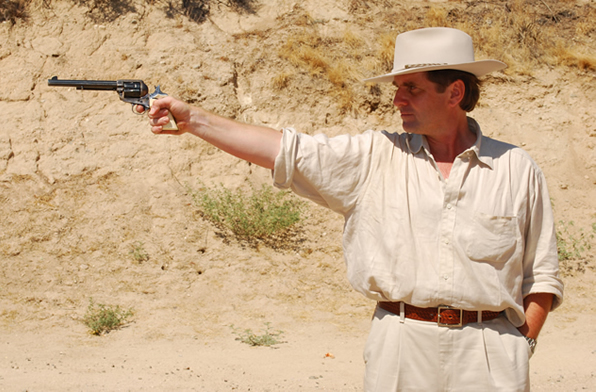 I think my best story though concerns an incident a long, long time ago. It was flying back from Denmark in Cessna 172 with a mate over the North Sea. He was P1 and I was P2. We hit a storm which became severe, we were being thrown around all over the sky and would have to attempt a landing somewhere or go into the drink. The nearest field was on the Dutch coast and we made an emergency call. Permission was granted. We put the Cessna down, with some difficulty, in high winds and rain with great relief. An official ran to the plane "What is the purpose of your visit to Holland?" Thinking it was bloody obvious I replied "Well actually I am desperate to get to a lavatory" "Have you anything to declare" "Nothing except for the guns" It was a long night.