Perazzi MX12 Review by Mike Yardley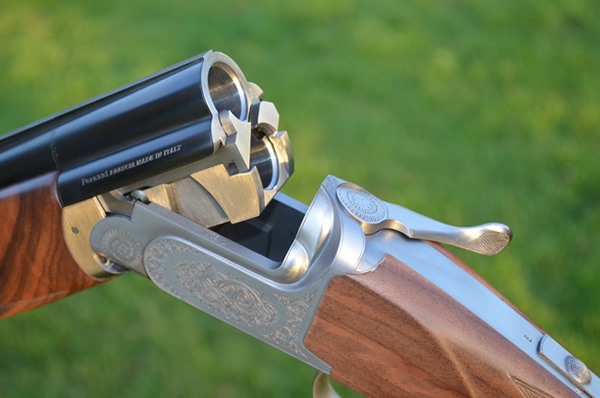 I have a soft spot for Perazzi guns, as I have often noted, I shot one for many years and liked it a lot. Indeed, that MX8 DG II (DG = Diamond Guns) was my first serious long barrelled sporter (and indeed the first dedicated long barrelled sporter ever offered). I have always admired the design and build quality of Perazzi. The MX8, designed by Ivo Fabbri and Daniel Perazzi, is one of the all time classics, created for the Mexico Olympics originally. That was the one in which Bob Braithwaite took gold at trap (ironically with his Browning – the gun that won most of the medals up to that time).
The MX8, however, went on to win more medals than just about anything else, and does so to this day – most Olympic and top international clay competitors will shoot a Perazzi of one sort of another. You also note how much Perazzis get copied because they are so good. This has been happening a long time. I have a cheap Spanish Perazzi look alike – an Arkrom – which must be 30 years old. Then, there is the excellent Kemen. And Purdey, famously, use the generic Perazzi MX8 design as the basis of their predominantly UK machined, and very beautiful sporter (constructed in association with ex Perazzi craftsmen, Perugini and Visini of Gadonne).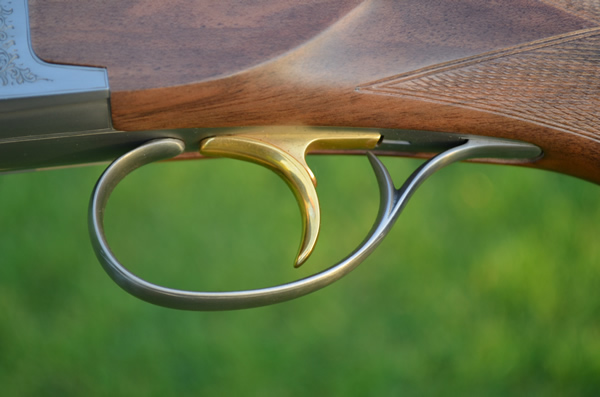 Not all of us have 30K plus to spend on a gun (though the new Purdey 20 bore 32" is an absolute peach). So, we must cut our cloth to suit our means and dreams. Well, I was in the West London Gun Room recently and came across what appeared to be a very respectable and slightly unusual new Perazzi MX12 SC2. It had a lightly engraved coin finished action – very understated but attractive. The MX 12 is similar to the MX8 but has a fixed lock and coil springs. The price on the ticket was £7,350 not a king's ransom by our inflated standards (especially when you consider that this can be a bespoke gun at no extra cost) and that some of the Perazzi copies now cost more.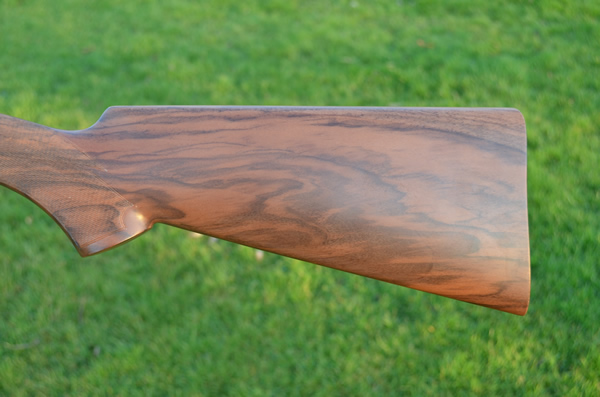 First impressions were certainly positive – especially with regard to the action and stock shapes. The gun looked a little different from the black-actioned old norm, and had a good spec with fairly light, fixed choke, 30 3/4" barrels and a nice taper rib. The action decoration was understated but attractive – just my sort of thing. The wood was a little light in colour but well-conceived with regard to shape and proportion. The grip was quite full but not too tightly radiused (possibly even a fraction too open). The stock comb was less trappish than some of the older Italian 'sporters' with a nice taper (but retaining a good height, with about 2" of drop at heel and 1 3/8" to the front, just about perfect for me as Mr Gunfit average). The length of pull was 14 ¾" with no pad or butt plate which was nice to see – all wood. So, although this is potentially a bespoke gun (and at no extra cost) the shelf measurements in this case were particularly good.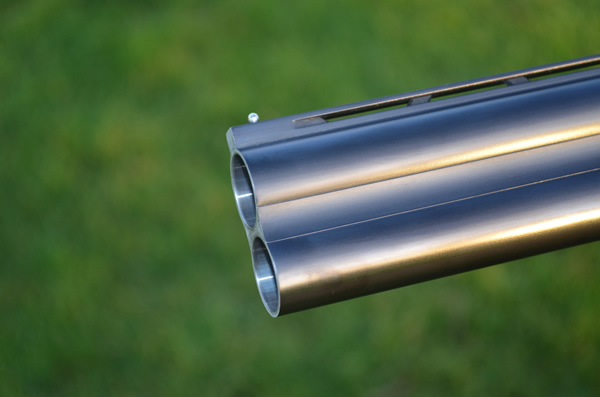 The monobloc barrels of the test gun were well presented too. 2 3/4" (70mm) chambered, they were equipped with a 10-7mm ventilated rib, and solid joining ribs for most their length (save the area under the forend – a simple weight saving measure, though my preference is for full length ribs). Workmanship was excellent and tubes were straight. The barrels were marked 1540 grams for weight. Bores were 18.7mm – which qualifies as a modest (almost ideal) backbore. When Martin Chapman and I measured them for wall thickness, they came up at about 40 thou (more on the bottom tube) which is quite thick. So, interestingly, there might be scope for barrel lightening here if Perazzi ever want to go down this route (35 thou would be more than adequate). The fixed chokes were – 3/4 & full – which offer plenty of scope for adjustment (if one took the gun from the shelf and did not order one's exact requirements from the factory).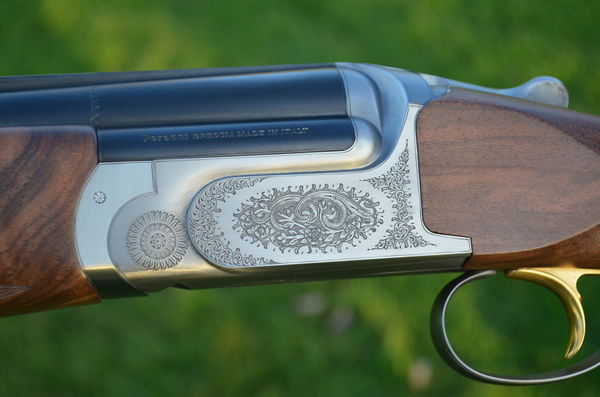 This Perazzi's action, powered by coil springs and boasting a barrel selector unlike the MX8 (so this is an advantage of the MX12 over the 8 potentially), dispenses with a full width hinge pin and like other guns of the mark and replaces it with trunnion hinging at the knuckle itself in imitation of a Woodward (this is common to the Perazzi over an under range). Perazzis have Boss style 'draws and wedges' on the inside of their action walls and outer surfaces of the barrel monobloc. The primary locking system is London inspired too, with square section bolts emerging from the action face and mating with bites either side of the chamber mouths. It's all good.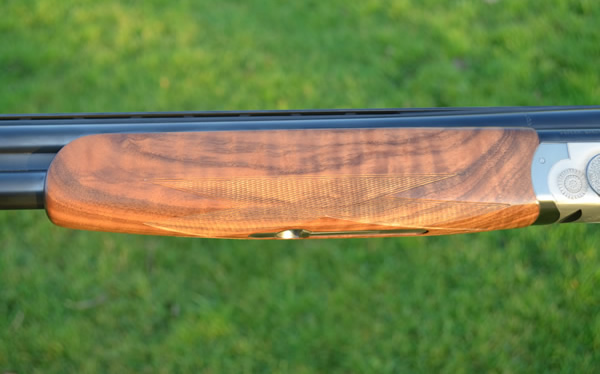 The stock on the test gun as discussed, has a true sporting shape, with a good grip without palm swell (though again you can have just about anything if you ask). The forend is of plain almost parallel pattern and not too thick. It keeps the hand close to the barrels and promotes natural pointing. I prefer this sort of design to a schnabel or thick beaver-tail. The wood had some good figure but had been finished a little light. I would have stripped and darkened it, and then reapplied a traditional oil finish. Nevertheless, it was competently done with neat chequering and well filled the grain.
Shooting Impressions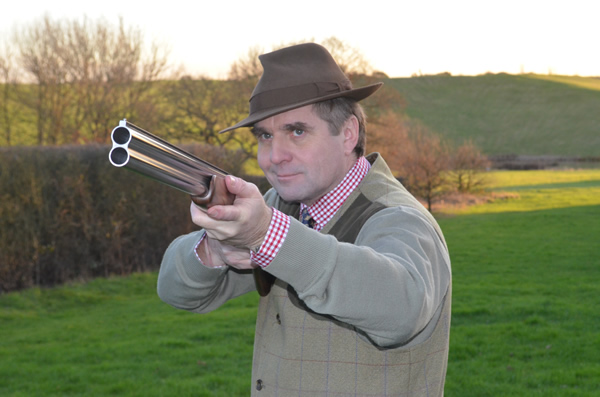 I shot the gun at the West London Shooting Ground, one of the great venues in this country. It was a busy day and I was looking at a number of guns. The Perazzi stood out amongst them, however, for its pointability, control and good triggers. Recoil was below average – the weight a fraction over 8lbs was perfect – and it broke everything it was pointed at (though only about 20 birds were shot). It might have been even better with 32" barrels of similar weight, but it was very good as it was. Would I choose this or an MX8? Tough shout, the MX8 is a wonderful gun and my favourite if I am frank, but the top-strap barrel selector on the MX12 is useful (especially if you opt for fixed chokes). I also like the simplicity of the design. Meantime, these are great guns and a bargain compared some less well made guns which cost more, especially when you consider the no cost bespoke service. Prices for a basic gun start from £7,300. If I was buying a new over and undergun around this price, it would probably be a Perazzi.
My thanks to Lyalvale Express for providing the HV 24 and 28 cartridges used in this test.
Technical Specification
Make: Perazzi
Model: MX 12
Bore: 12
Chamber: 2 3/4" (70mm)
Rib : 11-7mm taper
Chokes: fixed (¾ and full)
Weight: 8 pounds 1 ounce
Barrel length 30 3/4"
RRP.: from £7,300 with black or silver action inclusive of VAT