Browning 525 Sporter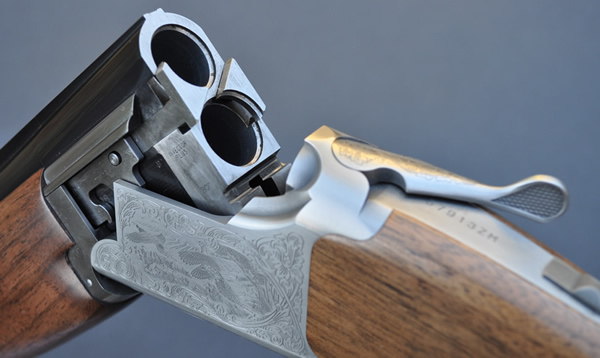 The Browning 525 is a solid, well-styled, gun from a justly famous and long established maker. I think it is the best of the Japanese made mid-market Brownings so far. It is built (impeccably) by BC Miroku like most modern Brownings save the few bench made B25s the custom shop in Liege still produce. The gun is a little higher than the Beretta in the action and differs from it in having a full-width hinge pin and a different (and much copied) locking system. It is built to a very standard and based on a design which is not only iconic but arguably one of the best ever conceived for an over and under. Alan Walker of Eastern Sporting a former Browning rep and now owner of an excellent gun shop notes: "You can't really go wrong with a 525, they look good, they last, and they shoot well."  The RRP is from a very reasonable £1,550 (which I think makes the 525, like the Miroku MK70, an especially good deal. The deluxe 525 Prestige model with Grade V timber, tear drops, a gold oval, and deep scroll and game engraving is pricier at £3,575. The side-plated, profusely engraved, 525 Heritage, which has already been a considerable success, is £4,600. All the guns come with 5 Invector type chokes.  A Heritage 20 bore is on its way and should be on view at the CLA.
STOP PRESS Browning have just launched what is in effect a MK II version of the 525 (See the full review here). It has lighter, back-bored barrel and INVECTOR PLUS chokes. It is the best Browning sporter yet produced in my opionion - a truly fabulous gun for just over fifteen hundred quid (RRP). 9.5 out of 10 and probably the most gun on the market for the least money with new Beretta Silver Pigeon 1 sporter.