Browning Maxus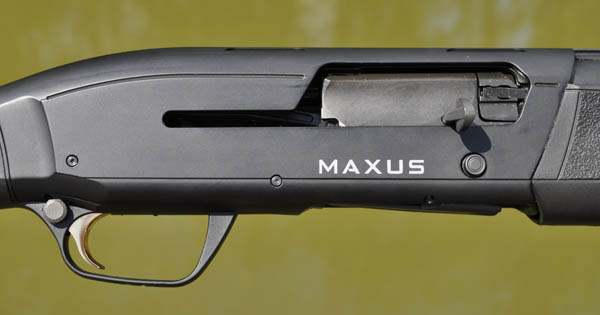 In a very competitive market sector, this is Browning's latest entry the Browning Maxus which is available in 3 and 3 ½" versions. I have not shot any of them yet, but I have handled the Maxus and it feels fine (I'm slipping because I love to shoot a new semi) I have heard exceptionally good reports from people whose opinion I rate. The Speedlock forend which is attached like that on an over and under is clever and useful. I also like the spring loaded rat's tail on the working parts which makes re-assembly much easier than the norm. The new Power Drive Gas System has many claimed benefits too.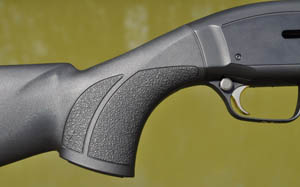 The piston has been redesigned to increase reliability under all conditions, regardless of whether heavy or light loads are being used (though I have still to meet any semi that will handle lighter 24 gram shells – maybe this is it – I will let you know!). Here is what Browningsay: "The new gas piston features larger exhaust ports to dump gases faster on heavy loads. An all new patented, enclosed seal design keeps residue out of the action for cleaner operation. The piston has a 20% longer stroke travel to be even more reliable with light loads.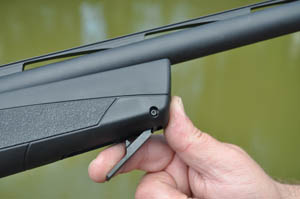 The makers also claim that it is the softest shooting semi ever. The gun has an Inflex recoil pad and is back-bored (usually a good thing). Browning claim that 18% less recoil is transmitted to the shooter "than any autoloader on the market...The Power Drive Gas System works perfectly with the Inflex Technology recoil pad to reduce muzzle jump as much as 44% compared to the competition." There is also a new 'Lightening' trigger with a fast lock time and less creep than the auto norm. It all sounds good and I can't wait to try one. What does it cost? The Maxus Composite which is black and might be described as a modern Keeper's Gun starts at £1,133 RRP with 26, 28 or 30" barrels. There is a Grade 2 Hunter Browning Maxus with the same barrel options at £1,245 and the Grade 3 with gold inlays is £1,303. FAC versions are available.