Mike Yardley's Favourite Guns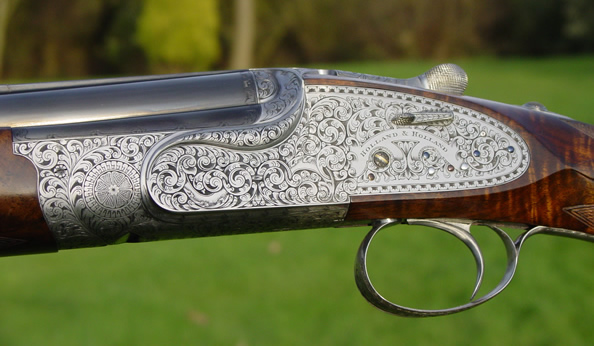 I am often asked what are my favourite guns, with the launch of the new website, I thought I might consolidate some thoughts on this subject as I know many of you are interested. At the budget end of the market, I like the new silver actioned Rottweils, especially in 30" 20 bore form. A 30" 20 is often a route to good shooting gun at moderate cost. I am also very impressed by the new 12 bore Beretta Silver Pigeon 1 in both sporter and game configurations – a lot of gun for the money. The new Browning 525 12 bore with lighter, back-bored barrels, and Invector Plus chokes is one heck of good buy too (as is the latest Miroku MK70). The shooting qualities of the 525 have been transformed by relatively simple modifications – the Sporter is a brilliant gun in particular.
It is no secret that I am a Guerini fan and their new Round Action gun is a corker in both 12 and 20 bore 30" form. I also like the Maxum and Essex models because they not only look good and offer excellent value for money, but because they shoot so well too. My unusual preference for game shooting is the 32" 20 bore. The high rib Guerini clay guns are also a good choice for those who shoot with one eye because they increase target visibility for those who must close an eye or have the vision to it blocked as they pull trigger.
As we move up the market scale, I also like the William Evans St. James which is based on the Guerini barrelled action with special London style engraving and finish). The Blaser F3 professional is the best Blaser yet. I am a particular fan of the KM4 Mark II (with narrowed rear). In 32" form with a barrel weight of about 1550 it is arguably the best sporter in the world (the Titanium version costs an arm and a leg but is truly wonderful to shoot). Perazzi continue to produce beautifully made guns of consistent quality with good trigger pulls – my favourites are still the leaf spring guns with detachable triggers. The Purdey Sporter based on a generic Perazzi style action by ex Perazzi men Perugini and Vissini. It is another winner in both 30 and 32" firm. I shot one the other day – a 32" model – and loved the handling characteristics for such a Long Tom. I have shot outstanding 30" versions of the gun as well.
At the very top end of the market, what we might call the lottery guns, one is spoilt for choice. My first purchase would be a Holland & Holland Royal side by side in 12 bore. The Royal over under in 20 bore is another magnificent creation. I have also shot extremely well with the Purdey Woodward 20 bore with 30 barrels. I might go for a Purdey side by side pigeon gun too – I love the shapes of its action and stock.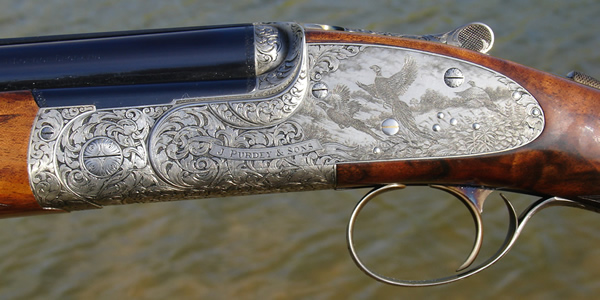 And, as we go into the realms of fantasy, I have never shot a side by side better than the Purdey Hammer gun (though I would say that the new H&H Round Action gun is as good from a shooting point of view, equally unusual with its distinct action bar and back-action locks reminiscent of a Dominion, and not quite as expensive). I am also very fond of the side by side guns coming out of Westley Richards factory at the moment. They are beautifully detailed, well regulated, and hence shoot superbly.
The Fabbri over and under has the distinction of being even more expensive than a Purdey, but it is a triumph of high-tech engineering. There is an option of a titanium action, and the barrels are made of diamond powder coated stainless steel fused by laser to create a single piece of metal. No successful 'entrepreneur' should be without one.
Going from the sublime, to the practical, I have not mentioned semi-autos yet. I am a great promoter (and keen user) of these guns as some visitors to this site will already know. The Browning Maxus, a gas-operated gun, offers really excellent value for money and low recoil. The 391s, again gas operated, are still my favourite modern Beretta repeaters (in both synthetic and wooden stocked form). I also like the Fabarm XLR5 which I consider under-rated at present. The Benelli Vinci is an extraordinary piece of design, but my favourite Benellis – which operate on an inertia system – are the Crio Comfortech guns and the brilliant little 28 bore – I can think of few guns which be more fun in a pigeon hide or for use in an informal round of clays. My favourite semi is still my old 32" Beretta 303 though!